Underwater Makro Racer 3? NEW 2018 (first photo)
Read More on This Site...
http://md-hunter.com/underwater-makro-racer-3-new-2018-first-photo/
Makro has officially hinted that in 2018 we will see a new amphibious detector for ground and underwater search.
Here's the first photo provided by the manufacturer, so prepare the congratulations and try to guess… What sort of machine will this submersible Makro be?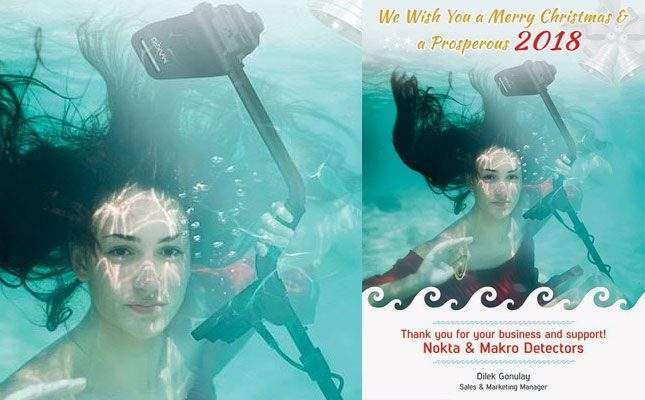 I must say that the Makro Racer 3 is a conventional name, it is not necessarily the case that the new unit will be a part of the  series. However, if we are talking about the ground search, a detector should have a screen and usually has a classical construction. The absolute leader in the Makro line-up is, of course, the Makro Racer 2
. So, the new machine (even if it's submersible) will be definitely based on this one.
And thus… It is fair to assume that the Makro Racer 3 features will be as follows: Ground and underwater search (submersion up to 3 meters). Automatic and manual ground balance. A large screen with adjustable backlight. Vibrate response for perfect operation in underwater conditions. Power supply: 4 AA batteries. Comes with a stock 11 DD coil.
Also, as we can see, the Makro Racer 3 coil has a cable. Earlier there were assumptions that a new Makro / Nokta detector would be wireless. By the way, the same plans were announced by FTP producing the Fisher, Teknetics, Bounty Hunter machines. They can say anything they want, however, but FTP haven't made even wireless headphones so far (while all of the large manufacturers, except FTP, have already provided their machines with wireless headphone connections).
---